WHAT IS A STUDENT LOAN?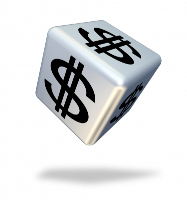 A student loan is financial aid for students and is intended to supplement your financial resources for education costs. A student loan is a formal financial agreement between you and:

• a lending institution, such as a bank
• the provincial and/or federal government
• a combination of the above.

You must have a thorough understanding of loan obligations and terms, be cognizant about repayment assistance programs, and employ financial management skills to manage debt load.
ELIGIBILITY:
You may be eligible for a student loan to fund your post-secondary education, if you can prove financial need and meet other funding criteria.
PAYING INTEREST:
You pay no interest on your student loan while you attend a designated post-secondary institution full time.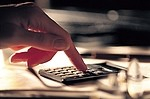 REPAYMENT:
The Grace Period is a six-month period that starts after each academic year-end date. This is a transition stage of the student loan life cycle. Your Alberta student loans will remain interest-free and payment-free for six months. These will give you some breathing room before you start making payments. However, interest will begin to accumulate on your Canada student loans. Check out this link for more information http://studentaid.alberta.ca/resources/resources-for-students/understanding-your-student-loan/. Loan default is not a viable option.


SOURCES OF LOANS FOR ALBERTA STUDENTS:
The Government of Alberta provides Alberta Student Loans. The website for student funding is http://studentaid.alberta.ca

The Government of Canada provides Canada Student Loans and the website is also http://studentaid.alberta.ca

You only need to use one application, the Alberta Application for Financial Assistance, when applying for student loans. If you are eligible, you may receive both Alberta and Canada student loans. The decision as to whether you receive an Alberta and/or Canada Student Loan is automatically made for you from the one application.
SCHOLARSHIPS
A Scholarship is a monetary award based on academic merit or excellence in a specific area of study or discipline (athletics, music, volunteerism, etc.).
A Bursary is a monetary grant based primarily on financial need.
For more information on Scholarships and Bursaries, click on the following link: http://studentaid.alberta.ca/scholarships
ALBERTA WORKS FUNDING:
Alberta Works Income Support is no longer available for students pursuing post-secondary education as of 2015. All funding is now processed through Alberta Student Aid at http://studentaid.alberta.ca
STUDENTS' RESPONSIBILITY REGARDING LOAN REPAYMENT
"Students should familiarize themselves with all aspects of arranging for a student loan from beginning to end. While we are here to assist, it is the student's responsibility to understand the process and know the student finance contacts. You should know who to talk to if you encounter financial difficulty when the time comes to repay the loan as there are people in place to assist you with a payment plan that fits your budget. Once again, defaulting on a loan is not an option."